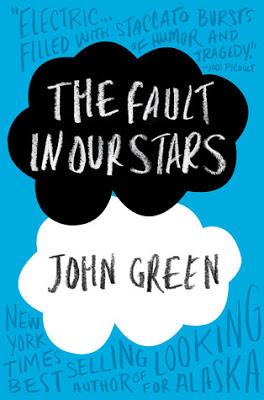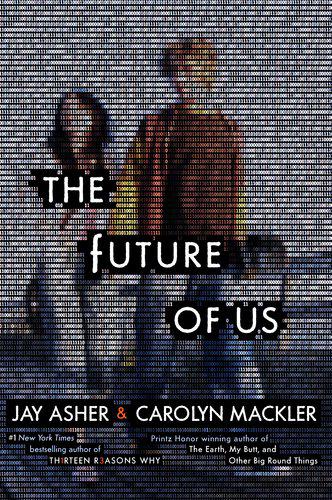 My girlfriend, M, is as much of an avid reader as I am.  However, she typically reads the newest, hottest thing when it comes to novels and whatnot.  
Her mother is the Assistant Librarian at the High School that M and I went to, so that kind of helped fuel her ability to know what was new and great and what was new and crappy. 
I, on the other had, typically stick to history books (typically military history actually, it's kind of my passion/ hobby) and the classic novels that everyone knows about but not many people tend to take the time to read (like Murder on the Orient Express, the Tom Clancy Series, and Gone With the Wind).
However, M said that I should read both The Fault in Our Stars, by John Green, and The Story of Us, by Jay Asher.  She said that they both were books that had changed her outlook on life.  Now, being who I am, I thought that this was just another one of those teen phrases that had become emotionally numbed over time, like "I love that…", and that she was just being a typical teenager.  Little did I know that what she had just done was suggest the books that have helped me survive this last year through the emotional roller coaster ride that is the application process and Plebe (Fourth Class Year) Year at the United States Naval Academy.
I can't explain it, but for some reason the books that she suggested to me were unlike any other I had read before.  The text didn't just sit there; it popped-out at me and its meanings and phrases touched my very soul.  What M had done was give me a newer, fresher outlook on life.  She suggested the books whose quotes I have used to make it through many hardships and hard work these past two years, the ones that have come to shape my work ethic and outlook on life! 
These books taught me that it doesn't matter how many hardships come your way in life, because if you try hard enough and continue to trust in the Lord and the loved ones around you, and seek them for guidance in times of trouble, that you will be successful and feel happy in the end when it really matters.
I honestly have no idea how in the world I can ever repay M for what she has done for me.  She's definitely put me on the right track; to be quite honest, I'd say she changed me for the better (not that I was bad to begin with; these books just gave me a new-found sense of humbleness, a necessary trait to have for us military leader types!
So M, at this time I will formally thank you for the transformation that you've given me!
Love,
C.